Assessment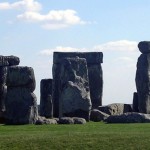 To achieve alignment between messages to stakeholders (including customers) and sustainable results & transparency in sustainable reporting, on one side independent assessments and on the other side, the establishment of sustainability measurement system are required.
What ?
At any point of the programme we are providing independent and objective answers to the following questions :

Where are we?
Do we achieve the expected targets?
Are we ready to sustain the effort?

Specific analysis : life cycle analysis.
Measurement analysis
Why ?
Before starting a sustainable programme, organisations have to establish the baseline and identify the improvement areas.
At any point of the programme, will we achieve the expected outcomes, as planned ?
Delivrables
Independent assessment report
Recommendation for improvements
Presentation to senior management
Sustainable Performance Indicators