Planning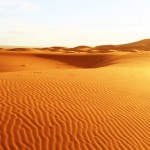 During the planning phase, the sustainability objectives and vision have to be defined, together with its governance. At this stage, raising awarenessto the sustainable ambassadors & identifying the key processes based on a broad and multidimensional view permit to reach foundation layer of future success.
What ?
During the planning phase, the foundation is established to start a sustainability programe.
To achieve the expected results, sustainability could not be improvised. There is a need for a structured approach.
Why ?
Programme must be holostic to capture any improvement area impacting sustainability
Objectives have to be defined, explained and understood
There is a need to have an holostic, structured approach, based on strategic planning and programme mgt technics, to identify the initiatives areas impacting positively the environment
Stakeholders need to be committed on the effort required to achieve the expected outcomes
Added value to customer
Sustainable programme governance is established
SMART Programme objectives are defined
Delivrables
Sustainable programme governance is established
SMART Programme objectives are defined
Sustainable project roadmaps are defined
Change Management Plan
Established innovation processes
Strategic plan
Sustainable project roadmaps are defined
Change Management Plan
Established innovation processes
Strategic plan